For the Bride
I have created bouquets and boutonnieres for many couples over the years. Each project is a custom creation for their special day. 
Below are just a few examples of some of the bouquets I have made.
Lace
Combination of several different flower types. Designed after the lace of the bride's grandmother's wedding dress.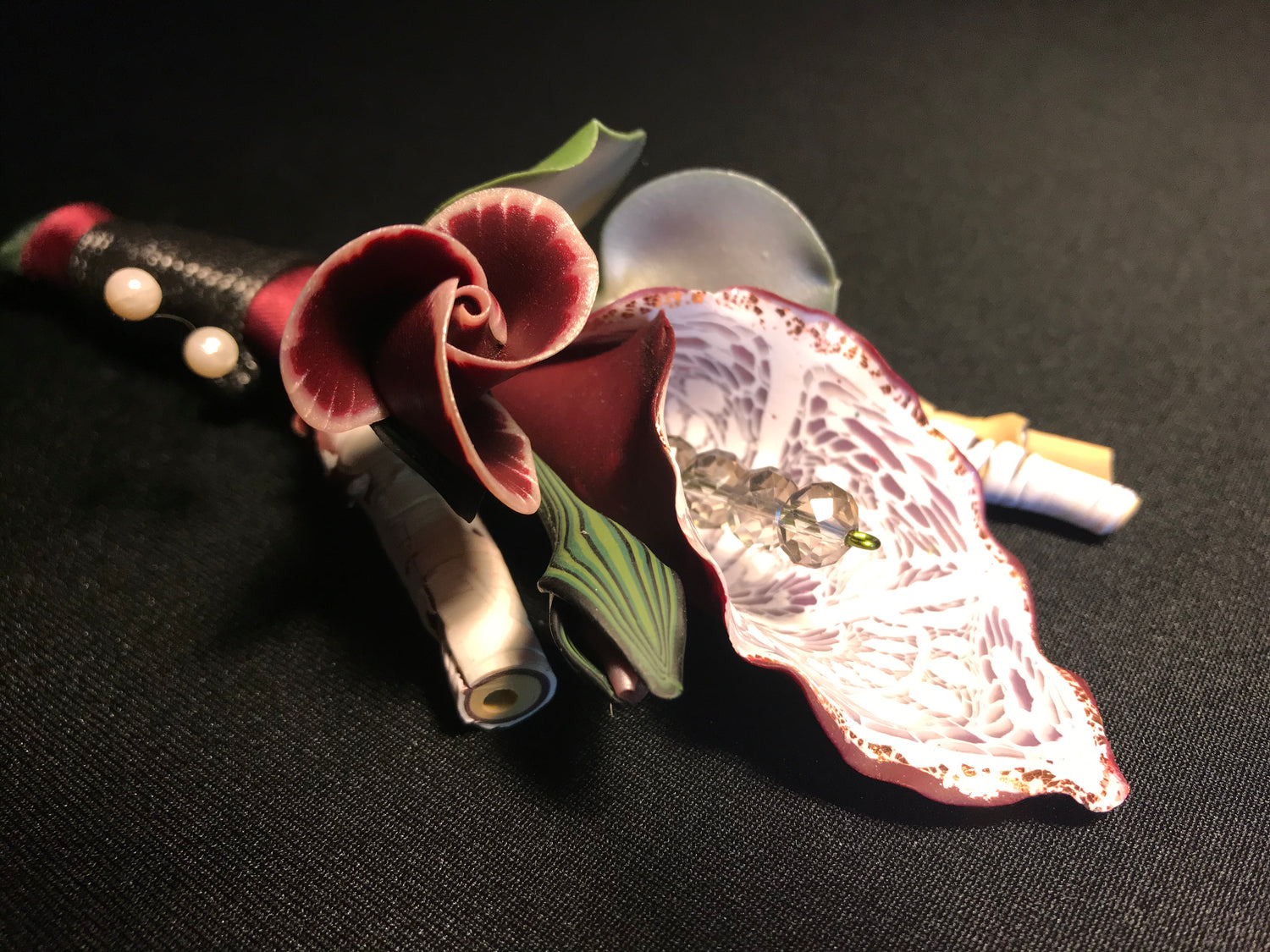 Boutonniere
The matching groom's boutonniere was also designed to echo the bridal gown lace.
Steam punk
This bouquet was from a steampunk-themed wedding. Note the inclusion of gears.
Fall Bouquet
This bouquet features autumn colors and beads provided by the bride.
Tulips & Lillies
This bouquet does not include roses, but instead features tulips, callalillies, and stephanotis flowers.